About ACTIS

ABOUT ACTIS
ACTIS is a French SME based in the Languedoc Roussillon region in the South of France, specialising in the design and manufacture of innovative building insulation products, such as reflective multifoil insulation and membranes for roofs, walls and floors.
ACTIS SCOPE
In the interest of quality, all the components of ACTIS' insulation products are manufactured in house. We also have chosen to integrate and manage the complementary scope essential to our manufacturing process:
Plastic industry: extrusion of cellular foams, plastic films and plating films.
Textiles: manufacturing intermediate layers of reflective insulation made from textile fibres
Lamination of metallised films with a gate to ensure their strength.
A FAMILY GROUP
Founded in 1980, ACTIS is now the European market leader in the sector of thin multifoil insulation. Since 2003, ACTIS has been part of the Laurent Thierry Group, a group of manufacturers of technical textiles for the automobile industry which has around 210 employees.
Since then, the group has quickly known a new momentum by signing contracts with European referencing key leaders in the distribution of building materials. Since then ACTIS has known a strong and steady growth and became leader of the reflective insulation market in Europe
ACTIS COMMITMENTS
ACTIS has made 4 main commitments for its development and growth :
> Insulation must provide results above all
The important thing for us is the end result for the occupants of the building. However, the thermal performance of insulation products can diminish after fitting (mechanical compaction, the effects of wind and humidity). Good insulation is not just a question of thickness, it is essential to guarantee that the expected results are achieved under real conditions and are long-lasting. We have therefore decided to implement a dual assessment system for our products.

> Insulation is nothing without airtightness

To avoid performance losses of up to 50%, airtightness is an essential condition for the thermal performance of insulation products. It is for this reason that all the products and solutions we offer have been designed to be completely airtight.
> The comfort and health of both installers and end-users are important in regards to insulation
We pay particular attention to the well-being of all users of our products. They benefit from insulation solutions which have been developed to provide the highest levels of comfort and unequalled ease of fitting. The materials we use make our products extremely light, therefore making them easy to handle. They are also designed to reduce emissions of Volatile Organic Compounds (VOC) and they do not release irritating fibres. This means that masks, protective goggles and gloves do not need to be used when fitting them.
> Insulation products can only really be assessed once they have been installed
Good thermal insulation is essential for the comfort of a building's occupants and should also guarantee excellent air quality. These factors are often ignored and need to be given greater consideration in future insulation regulations. At ACTIS we have understood their importance for several years and it is for this reason that we have developed insulation solutions which are both thermally efficient and airtight to prevent infiltration of air. They are also designed to prevent the release of dust and irritating fibres both during and after installation.
OUR VOCATION
Our vocation is to offer high-performance solutions meeting all insulation requirements:
For all types of buildings: residential and commercial

For all types of applications: roofs, walls, ceilings and floors

For new builds and refurbishment projects
Our products are also designed to make the customer's life easier and to guarantee maximum comfort and efficacy in the long term.
Our HYBRID insulation products provide 2 in 1 performance solutions combining insulation and airtightness, moisture resistance and reflective properties.
The performance levels of HYBRID products have been tested and approved both in the laboratory according to EN 16012 European standard, and in-situ according to ISO 9869.
Performance levels are maintained over time as our products are resistant to both ageing and compaction.
Simple and easy to fit: light, clean, A+ classified for internal air quality according to ISO 16000 standard.
Certified and accepted by accredited assessment bodies (CE Marked) and have been certified within the LABC Registered Construction Details scheme.
KEY FIGURES
Operational for

35 years

210

employees
4 production sits
3 ranges of products
Sold in 10 000 outlets in 8 countries in Europe
30% of turnover done on Export
25 patents registered
5% of turnover invested in R&D
82M € investments since 2003 (R&D and production sites)
65 % share of European multifoil insulation market
Over 70 millions m² already installed
More than 100 000 internal quality control tests being done annually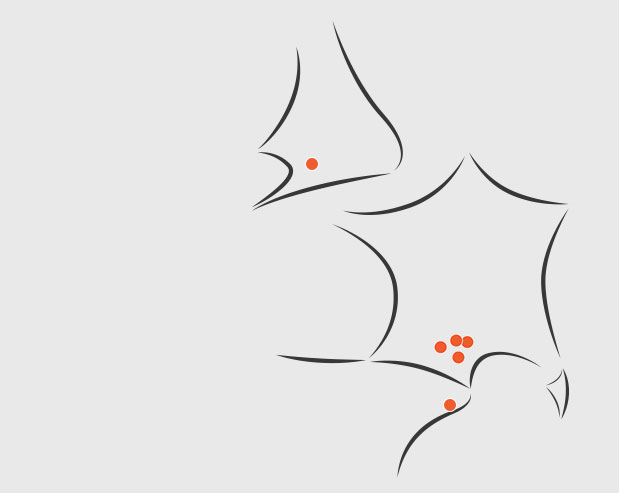 ACTIS SITES
Based in the Languedoc-Roussillon area of France, ACTIS is a small company that specialises in the design and manufacture of innovative insulation solutions for buildings. For nearly thirty five years ACTIS has been constantly investing in order to offer insulation solutions which are increasingly more efficient in terms of energy savings.
ACTIS products' are manufactured in France4 production sites in South of France and has a total production surface area of 45,000 m2:
Headquarter and 2 production sites in Limoux (France)
1 production site in Chalabre (France)
1 production site in La Bastide de Bousignac (France)
1 office in Chippenham (UK)
1 office in Sabadel-Barcelone (Spain)
TIMELINE
1980 ACTIS is created
2003 Laurent Thierry Group takes over ACTIS
2005 Second production site is launched in Limoux
2005 ACTIS is certified ISO 9001
2005 New office opening in the UK
2006 New office opening in Spain
2007 ACTIS become the benchmark of thin multifoil insulation
2009 New production site launched in France (La Bastide de Bousignac)
2013 Launch of Hybris, new insulative reflective material
2014 Launch of Hybrid insulation range